You may have noticed our website, and indeed the InFocus Facebook Page have both been very quiet of late, that's not because we are ignoring clients, or potential new clients, in fact, all of our weddings this year have been postponed until 2021

The two photographers, laid down their cameras, etc, and exchanged them for Ambulance Uniform and headed off to Liverpool for 3 months, to help fight the battle on the front line with COVID 19. We were transporting COVID positive patients on a regular basis, we were part of a group of 8-10 people working for Medic 1 Direct LTD, a Private Ambulance Service, based on Anglesey.

For 3 months of shifts, we would assist the North West Ambulance Service Trust in transporting patients to alleviate pressure on them supplying front line emergency cover, doing hospital transport to care homes, other hospitals and indeed taking people home. On our arrival in Liverpool sadly one of our ambulances was broken into the first night, and vital equipment stolen, leaving the vehicle unusable, however with the assistance of Merseyside Police, our already wonderful background fleet management the ambulance was actually ready for the shift at two in the afternoon. Due to this we were moved to more permanent accommodation with the help of the University of Liverpool, Greenbank Accommodations, uni halls in an amazing setting, so indeed we settled in for the hard battle ahead of us, colleagues became close friends, living, eating and working together, meeting some truly amazing people, indeed one of our crews met and took home the very first patient to be diagnosed in the North West, she had a hard battle and fought it head on, all at the tender age of 89, something our crews held onto in the dark days knowing that if she could beat it, then so could others.









Three months passed before we came home, we sacrificed friends and family to keep them safe knowing how much we were in contact with Covid it was far safer to stay up there, many tears of joy happened on our arrival home, our bosses had also been massively supportive both physically and psychologically during our stay.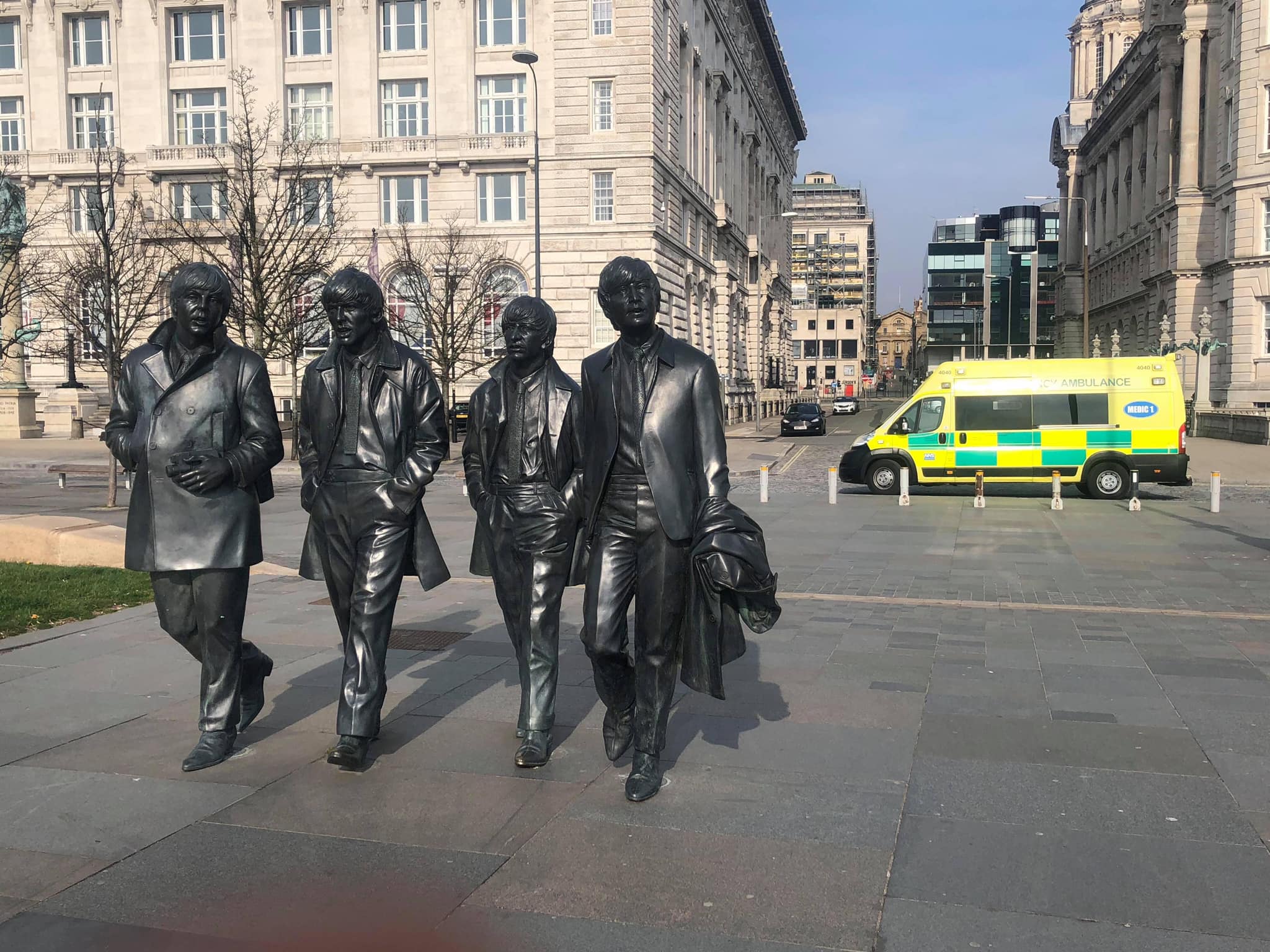 So back home we are, sadly as said, all our weddings were postponed until next year, including one that was supposed to happen in Liverpool whilst we were up there, it has to be said neither of us was bothered, we were more concerned for the couple, having to reorganize everything would have been very stressful for them, so InFocus simply worked around them, helping them with available dates, and we are happy to say that all of our weddings were successfully reorganized for next year without any problems on our part.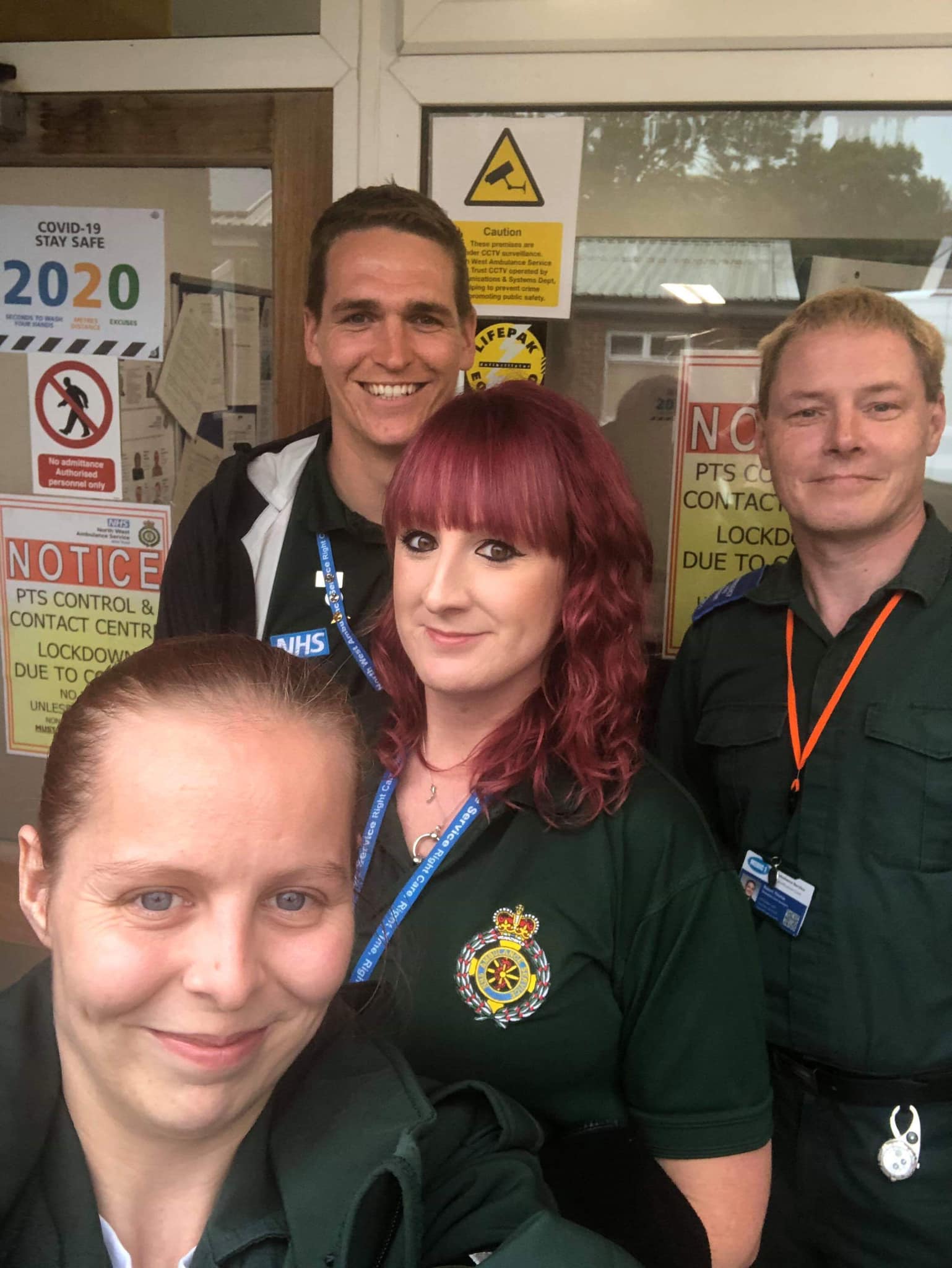 In closing, we do truly thank those amazing people out there, the keyworkers who kept the country running, the shop workers who kept us fed, the council workers cleaning the streets, emptying the bins, the royal mail for keeping our letters coming, then we step up to the most essential workers, those that truly were on the front line of this battle, Doctors, Nurses, Health Carers, Paramedics, PTS crews, etc, they are all truly amazing, they've risked their own lives to keep us safe, keep us healthy and respond to this COVID Battle plus the ordinary everyday problems, they are all true heroes, and to the colleagues and friends we worked within Liverpool for 3 months, you were all truly amazing, all true heroes who sacrificed so much to run toward the fire after it was lit, it takes an amazing person to do that, so you all are really appreciated by us.

Don't forget InFocus are running a discount (without a closing date at the moment) for all our amazing NHS workers etc so please head over to our Facebook page and click the link and book your wedding, baby shoot, etc with us as a special thank you.